Daegujeon is a type of pancake(jeon) made with cod fish fillet. Daegu means cod fish in Korean and Jeon means pan fried. There are so many jeon variations in Korea, but this just happens to be one of my favorite!
Typically Daegujeon is made with fresh fish fillet, seasoned, battered lightly and then pan fried until golden brown. It is a nice side dish to have for a meal, and can also be eaten as a healthy snack. My kids love eating this right off the pan when it's piping hot! It is a simple dish yet very tasty at the same time. You will see when you try it for yourself!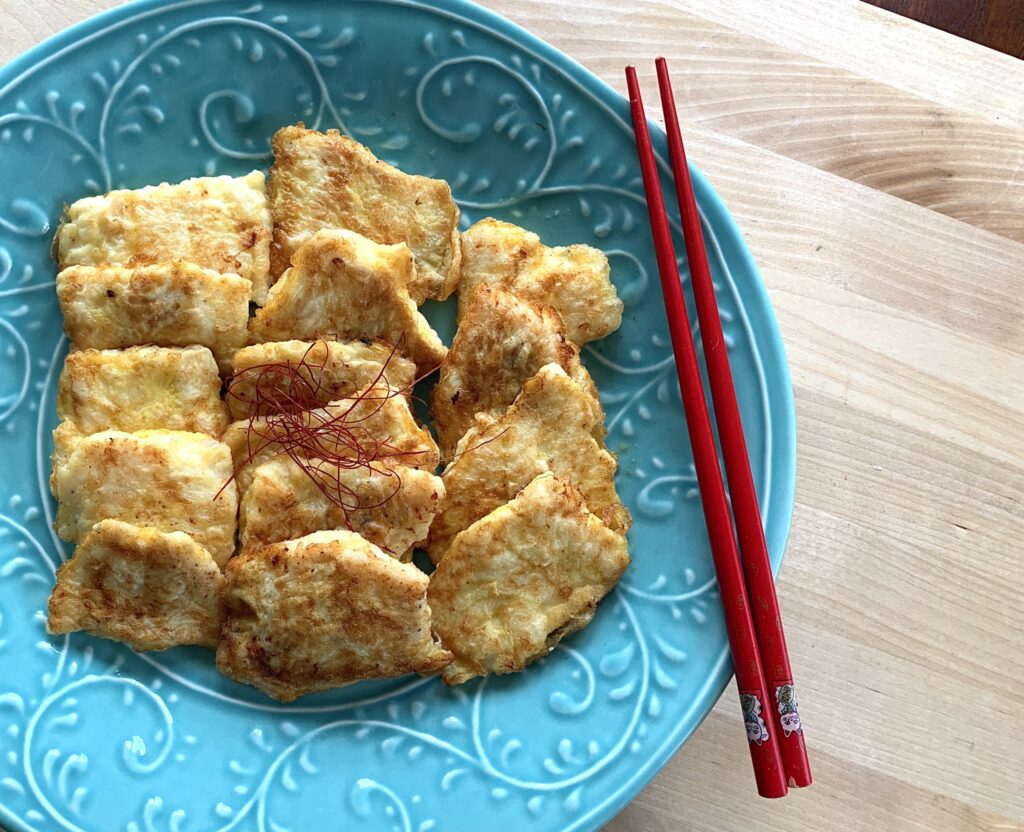 How to prep the fish
To enhance the texture of this dish, you want to make sure that you blot out as much moisture as possible from the fillet without damaging the fish. Gently blot with paper towel. The other tip I want to mention is the rice wine that goes into the egg. This is to reduce the fishy scent as it cools.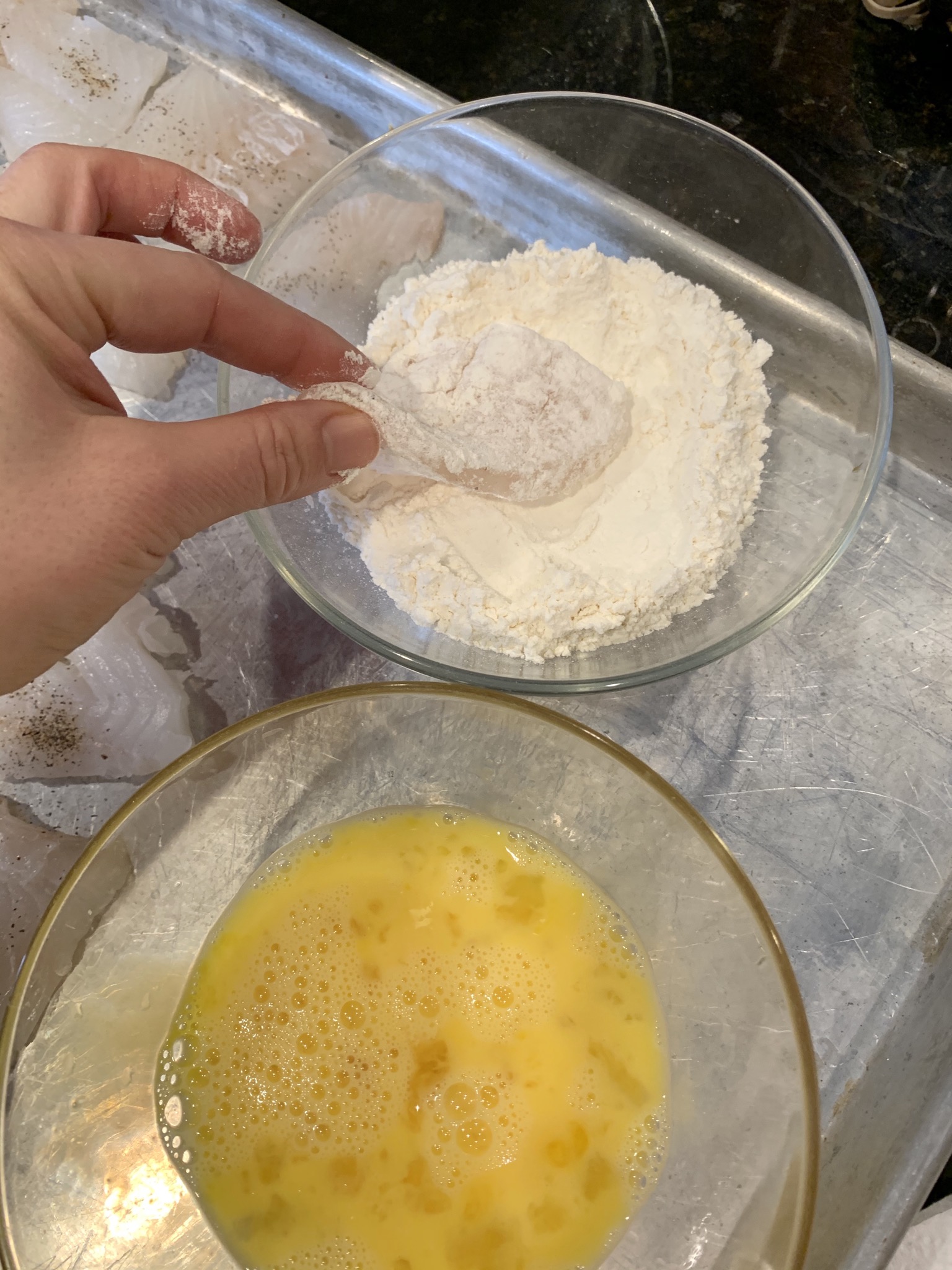 how to cook the fish
Please make sure you don't over dip the flour and the egg. A thin coating of the flour and a quick dip of the egg is what we are looking for. You want the fish to be the main ingredient when you bite, not the batter.
I typically cook my jeons on a non-stick pan with vegetable oil. The heat should be set on medium to avoid burning. You can use a spatula or chopsticks to flip the fish. You want to cook until each side turns golden brown. Once the daegujeon hits the pan, you will begin to be tortured by the amazing smell it brings! They are definitely hard to resist from tasting as you cook!!
Just look at this lovely batch!! Aren't they pretty and yummy looking?? These are seriously so good and taste best served hot with or without sauce!
did you enjoy this Daegujeon recipe?
Be sure to check out below for more delicious recipes!
Print Recipe
KOREAN COD PANCAKE, DAEGUJEON
Daegujeon, Cod Fish Pancake
Ingredients
1

lbs

fresh cod fillet

cut into 2½" square

¼

tsp

fine sea salt

⅛

tsp

black pepper

1½

cup

all purpose flour

2

large

eggs

whisked

1

tsp

saki

vegetable oil, generous amount

for pan frying
Instructions
Line a cutting board with paper towel and lay the fish fillet on top. Lay another paper towel on top of the fish. Gently pat to absorb moisture from the fish.

Cut fish into 2½" square. sprinkle salt on each side and rub gently with finger.

Sprinkle with black pepper on one side. Set aside.

Wisk the eggs. Add in saki and wisk again.

Measure the flour and set aside.

Heat pan to medium high and add oil to pan.

Coat each fish: first the flour dip then the egg wash. Add the battered fish into the pan.

Cook about 3 min on each side or until golden brown.
Share on Facebook
Pin Recipe
recent posts: